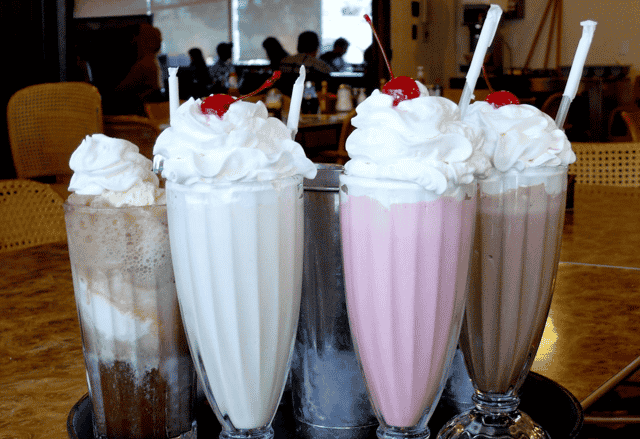 Our Story
Our Story
Margie and Ken Johnson started Margie's Diner with their first location in Morro Bay, California back in October 1986. Prior to this, they ran a coffee shop at Chimney Rock Golf Course up in Napa Valley for a year. Margie, who was born in Hawai'i and spent her early years there, worked previously in several restaurants in Calistoga, California. She started as a dishwasher, learned to become a cook, and then Margie was thrown into serving on the day a server did not show up for work. Over the years, Margie learned about all positions in the house, while Ken rounded out the picture with his administrative talents. In 1986, based on what Margie liked to cook and eat, and what she thought was missing in the marketplace – "real food - comfort food" and an affordable experience -- she and Ken sat down over a bottle of good California red wine and came up with our a menu that's changed very little over the last 30+ years.

Margie's Diner offers a casual, friendly atmosphere with lots of laughing and joking, but don't be fooled - they are serious about the food. Margie used to be at the Morro Bay restaurant bright and early every morning to start the biscuits and gravy fresh from scratch each day.

Long days of sweat and toil were ahead of them before they could afford to start hiring help to ease the load. But that's what has built their success. Each time they have expanded, Margie has been front and center in the design, training and guidance of the kitchen crew and wait staff. This makes for a deliciously consistent and affordable experience for patrons. In 1990, Margie and Ken took a great leap of faith and opened in San Luis Obispo in a large, former Howard Johnson's location fronting Hwy 101. From there they leapfrogged into Pismo Beach and then up to Paso Robles and Salinas. In 1998, feeling brave, they went on to open locations in Monterey, Atascadero and Goleta. They expanded once again in 2004 and opened in the former Keefer's Inn in King City.

One of the key ingredients to Margie's success and popularity is the quality of food served. From the get-go, she intentionally supported hundreds of small farmers, ranchers and food producers from throughout the region, buying literally tons of local juicy oranges, avocados, tomatoes, grapes, melons, fresh ground beef, and more including hundreds of dozen fresh eggs that are hand-cracked on premises. The quality and hand-made, from-scratch recipes are unmistakable. In 2007, looking for a slower pace, they reduced the number of locations to four. In the summer of 2009, Ken unexpectedly left us, moving on to new adventures in what we would like to think of as 'Hamburger Heaven.' Today, Margie along with a wonderful, experienced support staff, manages the Pasto Robles restaurant with every bit as much commitment to "real food" as on day one.

Together with her loyal longtime staff, Margie is still achieving her original intention that she and Ken put to paper over a bottle of good California red of a "good meal in a welcoming atmosphere"!

Please stop in! We also thank all who have supported us over the years – back of the house and tableside… and on the ranches and farms of California!
Recognization
1994 – Best Breakfast
1995 – Best Breakfast
1998 – National Academy of Restaurants Evaluation – Best Breakfast
2000 – Best Breakfast
2000 – Best Meal for Your Money
2001 – Best Greasy Spoon
2001 – Best Breakfast
2001 – Best Meal for Your Money
2002 – Best Greasy Spoon
2002 – Best Meal for Your Money
2003 – Best Meal for Your Money
2004 – Best Breakfast
2005 – Best Meal for Your Money
2005 – One of the Best Breakfast
2005 – Best Meal for Your Money
2005 – Best Breakfast
2006 – Best Meal for Your Money
2008 – One of the Best Restaurants in SLO County
2008 – Best Hangover Food
2008 – Best Meal for Your Money