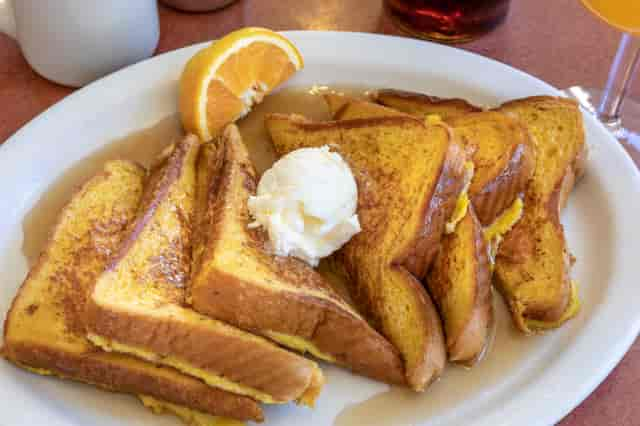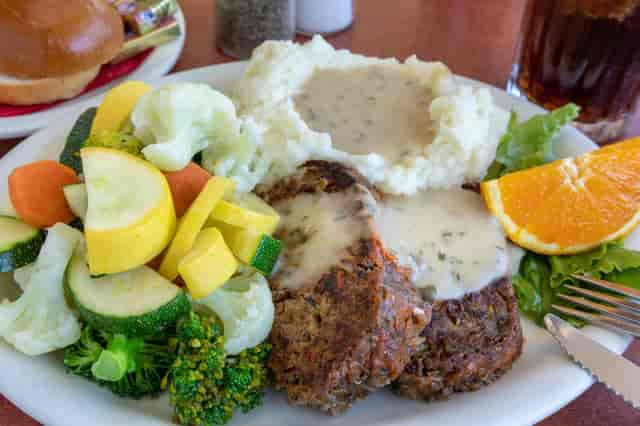 Welcome to Margie's Diner
Paso Robles, CA
The Margie's Difference
Serving up good, old fashioned home cooking!

Margie's Diner serves NO prepackaged, processed or commercially prepared food of any kind. No microwave cooking, no mixes, no instant anything. The food that is served here is cooked HERE!

We use only whole bean 100% Colombian Coffee, we grind the beans fresh right here in the restaurant. No pre-ground blends. The cream is real half and half, not some non-dairy product. We squeeze fresh orange juice by hand in the kitchen each day, no machine dispensers or frozen product. The extra-large farm fresh eggs are cooked in individual egg pans. Each serving of our honey cured thick platter bacon weighs about a quarter pound before cooking.

The fruit is served in large slices to preserve the freshness. You cut it on the plate. No canned or packaged fruit cocktail. The Red Rose potatoes are parboiled and quartered, then fried with just a touch of garlic and seasoning salt. The rich buttermilk biscuits are made with real buttermilk and baked fresh each morning. The old fashioned country gravy is made from scratch with our sausage, and the other gravies – beef and turkey are also made with fresh meat and whole butter. Nothing is canned, bagged or frozen at the factory. We buy three kinds of natural cheese, the jack and cheddar come in large blocks that we hand grate. The swiss cheese comes in long loafs that we slice.

The hotcakes are huge. The salads are gigantic. The fluffy fresh hamburger patties are hand formed in the kitchen, not stamped out and frozen at the factory. The large milkshakes are made with rich premium real ice cream, not soft serve or ice-milk products. We purchase the lettuces by the case and wash and hand cut all of the mix, no factory prepared/preservative products for us. The vegetables used for the salads and dinners are all hand cut and prepared here in our kitchen, no frozen or canned products.

We call this real food.
Paso Robles
1135 24th St
Paso Robles, CA 93446

Hours
Monday - Sunday:
6:30 am - 9:00 pm